About us and Oresome
At Oresome there is an understanding that jewellery is not just an accessory, it surprises us, creates experiences and inspires, it represents us for who we are. Taking our years of experience in traditional jewellery design and craft, along with your inspiration, we have forged together bespoke pieces of contemporary jewellery that cannot be found anywhere else.

Original thought lies at the core of our philosophy, to make a mark, stand the test of time and impress a personal statement through beautifully different pieces of jewellery design. We believe that you should dare to be different whilst telling your story and crafting a smile!

Your individual needs are Oresome's concern; we know that there are no right or wrong ideas just individual voices, styles and needs. Own your style, make your mark and love the results.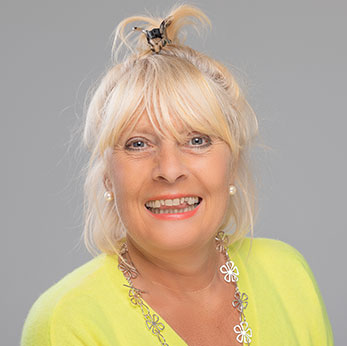 Nicola Fidell Chapman
Born and bred in Hull I then went onto study BA (Hons) Silversmithing and Jewellery at Sheffield University. I have extensive experience of working with clients to make individual pieces of jewellery that stand out from the crowd and have worked as an independent jeweller since 1986. I have extensive experience within the jewellery trade working as a jewellery designer & model Maker.

I am also a fully qualified Jewellery Design Lecturer, making me a perfect person to guide you through the jewellery design process from sketches to your finished piece of daring Oresome jewellery.
"I am still fascinated by form and function and the ductile qualities of metals, pushing them to extremes in order to create innovative bespoke pieces that can not be found anywhere else."
Victoria Prince
I am originally from Hull and after studying 3D Design at BTEC level I went away to study BA (Hons) in Silversmithing and Jewellery at the highly regarded Birmingham School of Jewellery. After completing my studies I worked and lived in Birmingham before embarking on travelling to different corners of the world such as Australia, New Zealand, Thailand and Japan. Eventually returning to Hull to set up Oresome. On returning I then qualified to be a lecturer in design allowing me to fully understand the creative process whilst also enabling me to guide you towards your own Oresome piece of Jewellery.
"For me Jewellery is more than just adornment, it's your story, your past, present and your future. Stand out from the crowd create something amazing with Oresome."